Emergency Eye Care
At East Fishkill Eye Care we are happy to help our patients for problems that need medical attention on an urgent basis.
Call us if:
For a medical eye emergency, such as severe eye trauma, eye puncture, or chemical burn, immediately call 911 or seek treatment at an emergency room.
Contact Lens Exams
Contact lenses are an excellent alternative to eyeglasses. They correct refractive errors, like hyperopia, myopia, astigmatism, and presbyopia. However, before you can make the switch, you must undergo a contact lens exam and fitting.
Because contacts sit directly on the surface of the eye, contacts come with unique risks you don't have with traditional eyeglasses. We will assess your ocular health during a contact lens exam to determine if contacts are appropriate for your eyes. And a thorough fitting will ensure these lenses will fit well and provide clear, comfortable vision. We will also teach you how to insert, remove, and properly care for your lenses.
East Fishkill Eye Care is proud to offer a range of specialty contacts for unique eye issues or even hard-to-fit eyes. We have a range of contacts for even the hardest-to-fit eyes, including:
We offer many services at East Fishkill Eye Care, all designed to provide you and your family with the highest-quality eye care in the Fishkill area. Please book your eye exam with us today and see what we have to offer.
Find Our Location
You can find our office at the intersection of the NY-82 and NY-376, right across the street from the Shell gas station next to Mario's Bread. Parking is ample and accessible, and shopping is conveniently nearby.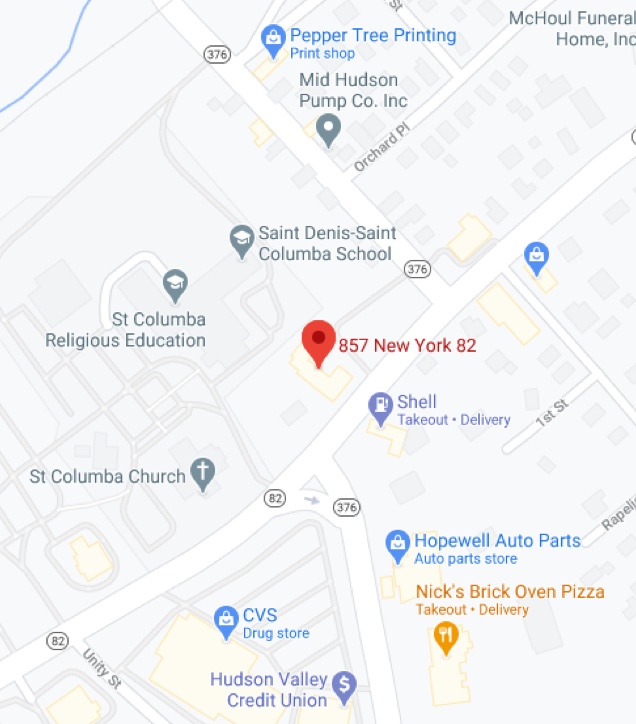 Our Address
857 Route 82 #PO Box 459
Hopewell Junction NY 12533
,
Appointments available as early as 7:30am two days per week!