Reach Out to Us at East Fishkill Eye Care
If you would like to request an appointment or have a non-urgent question, use this form to contact us and we will reply as soon as we can. By using this form, you acknowledge the limitations of electronic communication, including there may be a delay in our replay and/or breach of confidentiality. If you have an urgent eye care need or need your question answered quickly, please CALL us at: (845) 227-2233
Find Our Location
You can find our office at the intersection of the NY-82 and NY-376, right across the street from the Shell gas station next to Mario's Bread. Parking is ample and accessible, and shopping is conveniently nearby.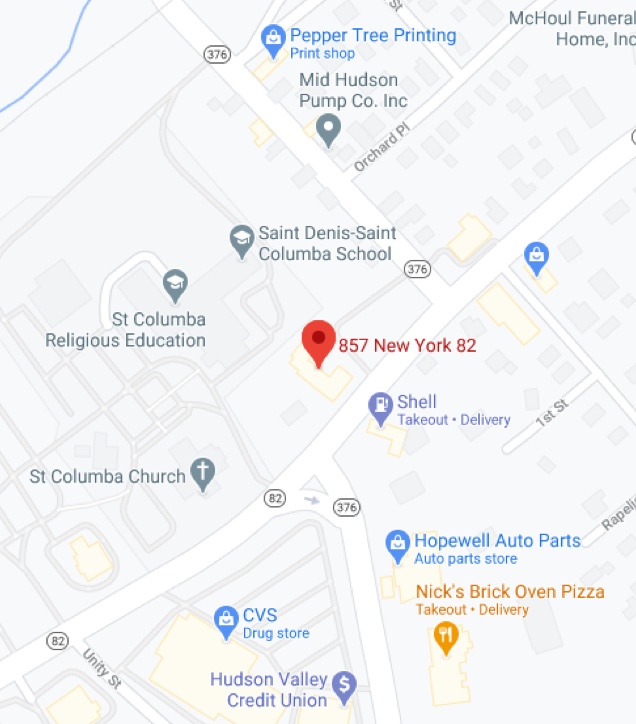 Our Address
857 Route 82 #PO Box 459
Hopewell Junction NY 12533
,
Appointments available as early as 7:30am two days per week!